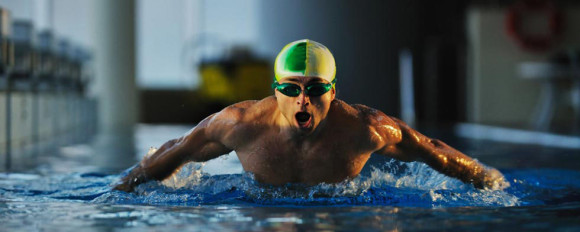 At our Swimming Pool we offer a variety of options to meet the needs of all swimmers. With swimming lessons, aquafit classes, lane swims and open swims, it's perfect for families and children of all ages!
Children's Swimming Lessons (Wednesday evenings and Saturday mornings)
Lil Dippers parented and un-parented programs: hop in the pool with your child while they are first learning to swim and then, when they are ready, watch them try it on their own with our instructors
Learn to Swim Program
Star Program (levels 1 -6)
Junior Lifeguard Club: for children who are interested in learning what it takes to be a lifeguard
Lifesaving courses
Bronze Medallion
Bronze Cross
Adult lessons
Whether you are scared stiff or a seasoned swimmer there are always ways to improve. Come give our adult lessons a try!
Private and Semi-Private Lessons
More individual attention lets you and our swim instructors focus on the specific skills that you want to work on!
Women's Only Swims
At this time the pool and the pool area will be reserved for women only. Come to relax or exercise in a safe, comfortable environment.
Family Swim
Come check out our pool for just a toonie. We hold our family swims every weekend!
Adult Lane Swim
Whether you are looking for a relaxing, stress-free swim or an invigorating workout, this is the spot for you. Stroke improvement tips and suggested exercise drills are available upon request. You can also record your distance swims with the lifeguards and receive completion badges when you hit 2000m and 3000m.
Aquafit Classes
This class provides cardiovascular conditioning in the shallow or deep water that will increase strength and endurance while minimizing the impact on your joints.
Birthday Parties
Book your children's birthday with the South Park YMCA! A full hour in our pool followed by an hour in our party room is sure to make it a memorable occasion!