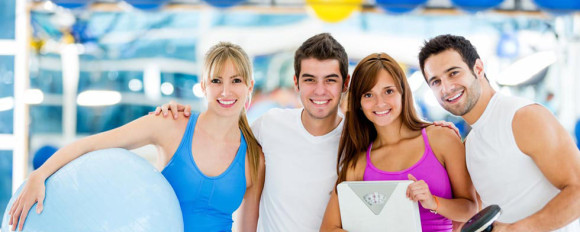 Newbody is a low impact cardio conditioning class that is easy to follow for all fitness levels. It will re-define your body and empower you to achieve your goals.
Burns an average of 420 calories in a normal 50-minute class. Enhance your workout with the use of optional hand weights.
This fitness class was created by our very own Maureen Hagan (2006 IDEA Fitness Instructor of the Year) and is available exclusively at smart Fitness.
What to expect
Although Newbody is low impact, it is a fantastic workout. You will definitely work up a sweat as you move your body to the music. You will feel energized after. This class is a total body workout – not just focusing on one area.
Even if you are not gifted with graceful feet, you should find this class easy to follow to learn the moves while having fun.
What to bring to Newbody
A water bottle
Good quality workout shoes
Comfortable, breathable workout clothes
A set of light hand-held dumbbells (weights) — 1, 2, or 3 lbs. — we provide for you!
Newbody Muscle
Love Newbody? Then you will love Newbody Muscle — the best of functional strength moves to help build muscle strength, shape and stamina and train the body for performing life's daily activities with ease and ability. This class is designed for all levels and abilities utilizing light hand-held weights; for weight loss, pre and post natal, young teens and baby boomers alike. Want a challenge. Come join a new way of keeping fit for life!